07/02/2018
Vienna Now And Then – Silver Forever
Deliverer of the Imperial Court and partner of the Avant-Garde
Since its foundation in 1882, Wiener Silber Manufactur positioned itself as partner of the avant-garde designers to create refined and unprecedented silver object for the Imperial family and the aristocratic society in Vienna when the city was the intellectual and artistic centre of Europe. Today the company follows the vision to spread the high art of Viennese silver into the world and to inspire a cosmopolitan clientele for the haute table culture.
Innovative Design and Exquisite Handicraft
With every new product design, the team of Wiener Silber Manufactur explores the possibilities and boundaries of the material silver and its processing technologies in order to create extraordinary silver items. The combination of precious silver, innovative design and diligent handicrafts makes the product range so matchless and unique.
Silversmiths' Masterpieces
Best examples of this beautiful handicraft are the organic vases LOA and VESU by Zaha Hadid that challenged the silversmiths' art at its highest levels. Another contemporary silversmiths' artwork is the sugar box "Zuccheriera" by Austrian artist Erwin Wurm who transmitted his famous "Fat Car" sculptures into a cheeky table object.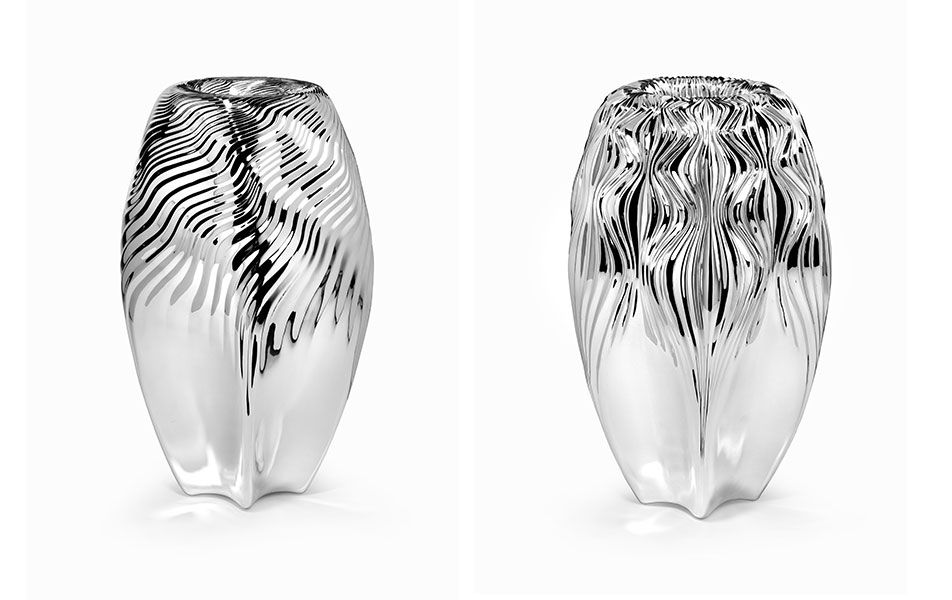 Vases LOA and VESU by Zaha Hadid, photo: Elwoods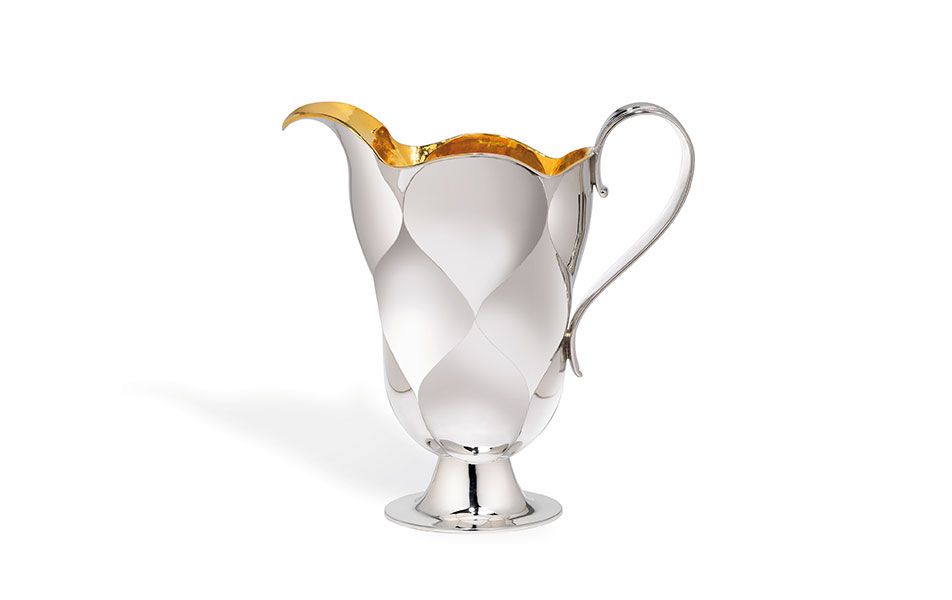 Gold-plated jug by Otto Prutscher, photo: Craig Dillon
Wiener Silber Manufactur is proud to present classic masterpieces such as an intricate gold- plated jug by Otto Prutscher, one of the leading artist of the fruitful association of Viennese Workshops, known as Wiener Werkstätte. The iconic cutlery by architect Josef Hoffmann is another important testimony of the pioneering and formative era of Vienna Design at the beginning of the 20th Century that Wiener Silber Manufactur preserves and reproduces after original drawings.
Other objects that will be exhibited include a series of gracious silver and gold-plated vases, candleholders and bowls of the "Heart" collection by US-designer Ted Muehling who was inspired by seed vessels and fern leafs. Furthermore, the ice-bucket "Concave" by US- architect Ed Tuttle, an impressive silver object as a fresh interpretation of the bronze vessels of the Chinese Han-Dynasty.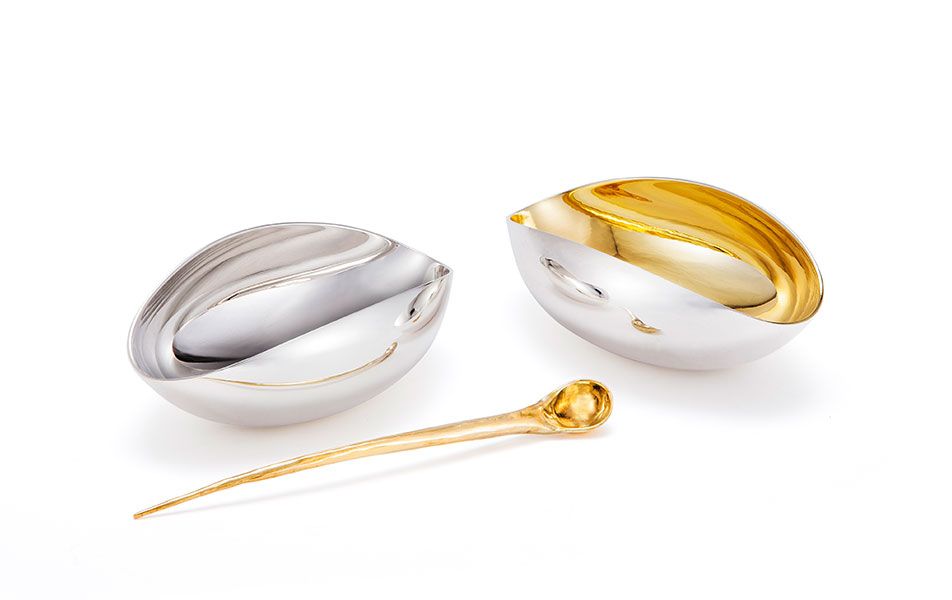 MUEHLING, Bowls
Visit Wiener Silber Manufactur and discover the stunning Viennese silversmiths' art at Collectible Design Hall | Stand WH-32.