14/02/2018
Two Specialists One Extraordinary Kitchen——Sub-Zero & Wolf will join Design Shanghai 2018 first time with exciting collections launching in China!
Wolf, industry leader in premium cooking equipment, was born in 1934 out of the performance and durability that professional kitchen demands. Acquired by refrigeration specialist Sub-Zero in 2000, American brand Wolf with over 80 years of expertise in commercial kitchens started building domestic ranges, ovens, cooktops, and ventilation etc. for passionate home chefs, leading to today's brand statement: Two Specialists One Extraordinary Kitchen. Most appliance makers divide their focus, but Sub-Zero & Wolf remain as two specialists in their specialized areas to help you create the ideal beautiful and high-performance kitchen.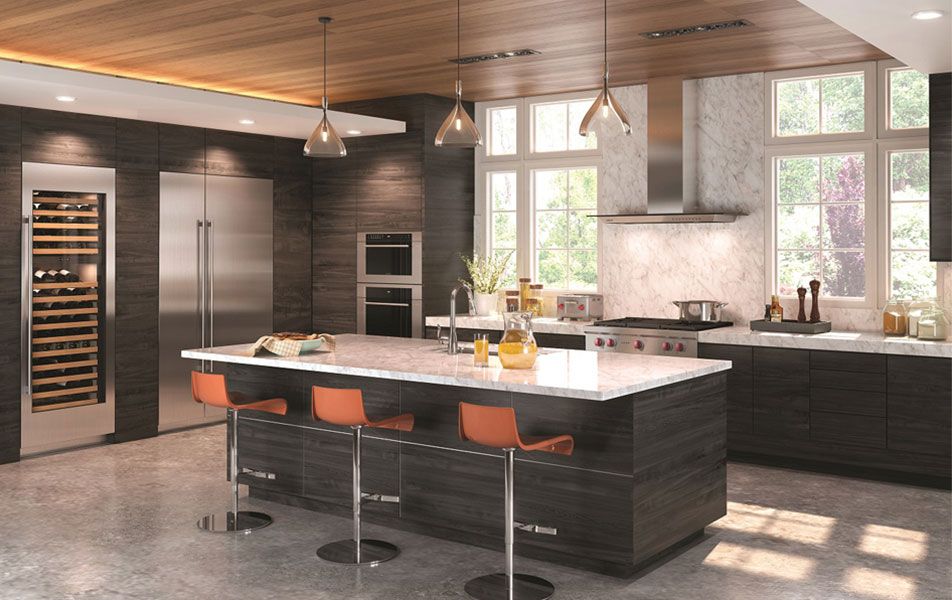 Finally you can further fulfill your dreams, Wolf is now introducing six specialty modules to China market to complement a full-size range or to combine and create a perfect custom cooktop. Mastering the functions from steaming to induction, the modules cover the whole range of cooking methods with multifunction cooktop, gas cooktop, teppanyaki, grill, steamer and induction cooktop. Functionality, performance and power at your fingertips with a striking design. Customization and design flexibility allow the specialty modules to pair well with other cooktops and models. Consumers can combine modules in a-la-carte style to create a truly custom cooking array and to bring specialty cooking into any kitchen. And you will be the first one to experience the new Wolf product ranges in Design Shanghai 2018 Kitchen & Bathroom Design Hall! Modules have a streamlined control layout and frame – to seamlessly pair with one another.
Multifunction
Ignite the most powerful burner in the market. The burner shapes its roaring blue flame to concentrate heat in precisely the right spot for stir frying and exceptionally fast boiling. With an automatic re-ignition system, the module also has a removable center ring which allows user to flex between a full grate and a wok grate. The seamless burner pan is a single piece of stainless steel, designed for easy clean-up. An illuminated control panel features stylish stainless control knobs capped in black.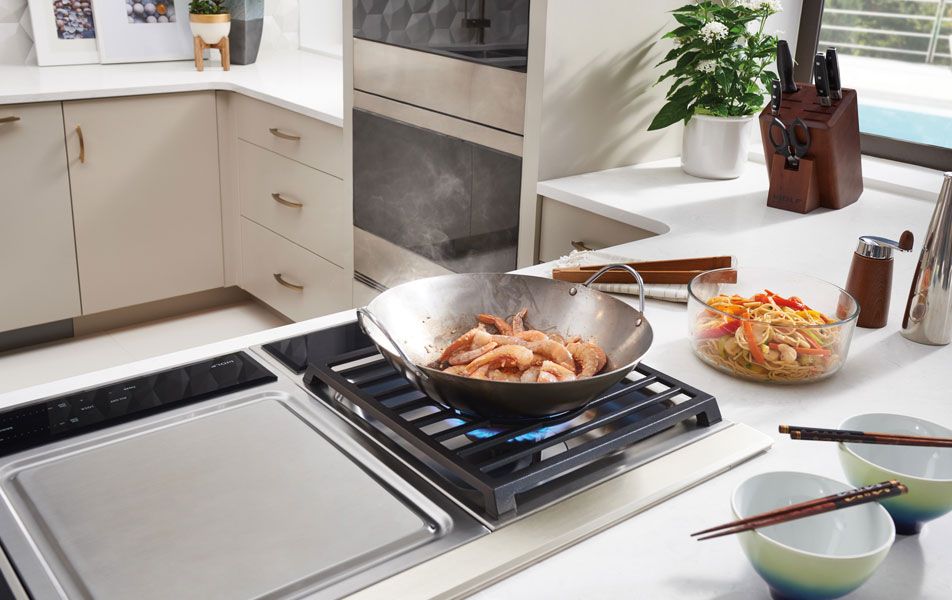 Gas
Big performance in a small space. The gas cooktop is equipped with the patented dual-stacked sealed burners and two-tier flame ports design for more precise control from the highest high to the lowest low. The lower tier lets you simmer and melt. Spark ignition system re-ignites when flame goes out to enhance cooking performance. A continuous cast-iron grate allows users to slide pots and pans from burner to burner without lifting. The design of the module also features the same easy-clean seamless burner pan and black-capped stainless control knobs as Multifunction.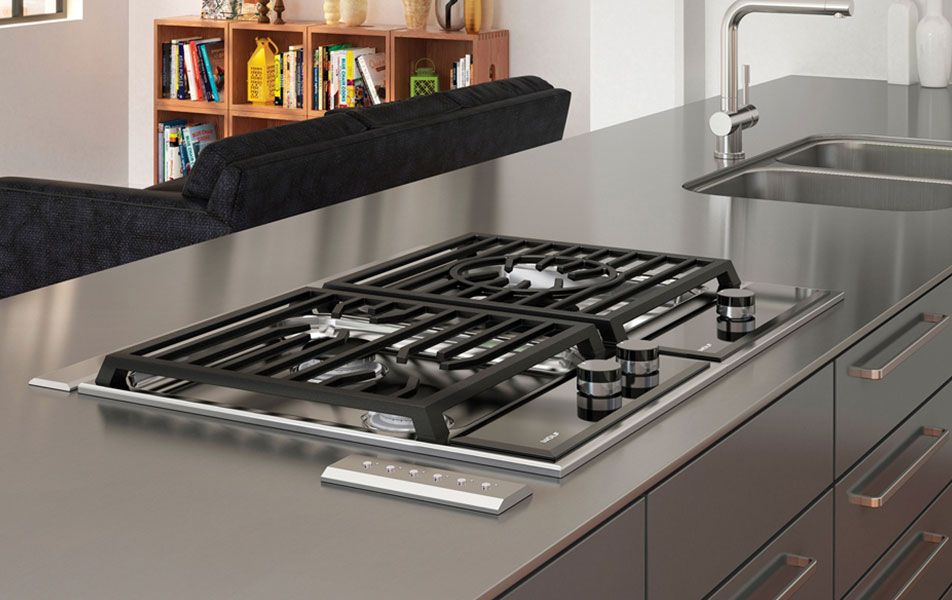 Visit and experience the world leading luxury kitchen equipment, don't miss out Sub-Zero & Wolf' stand in Design Shanghai Kitchen & Bathroom Design Hall (Stand:EG-32)!