19/01/2018
Swarovski Will Return To Design Shanghai 2018 With First Launching Luminous Reflections Collection In Asia!
Design Shanghai 2018 Collectible Design Hall sees the global launch of Tord Boontje's new collection of chandeliers and crystal lighting components, designed exclusively for Swarovski Crystal Palace in his 15th year of collaboration with Swarovski.
Tord Boontje has collaborated with Swarovski for 15 years on projects ranging from homeware to lighting and jewelry to installations. This year, Boontje has collaborated with Swarovski to produce Luminous Reflections, a collection of three crystal lighting components (Arc, Swirl, Circle) and four lighting designs (Luminous Bough, Lustrous Aura, Shimmering Jewel, Radiant Light) released under the newly revived Swarovski Crystal Palace – a range of inspiring lighting pieces and components created in collaboration with visionary designers.
The three crystal components have innovative fluid, unfaceted surfaces – the first of their kind to be launched by Swarovski, whose traditional expertise is precision-cutting. A new interpretation of crystal, the rippled surfaces are designed to produce soft and organic light effects, replicating the reflections of sunlight on water.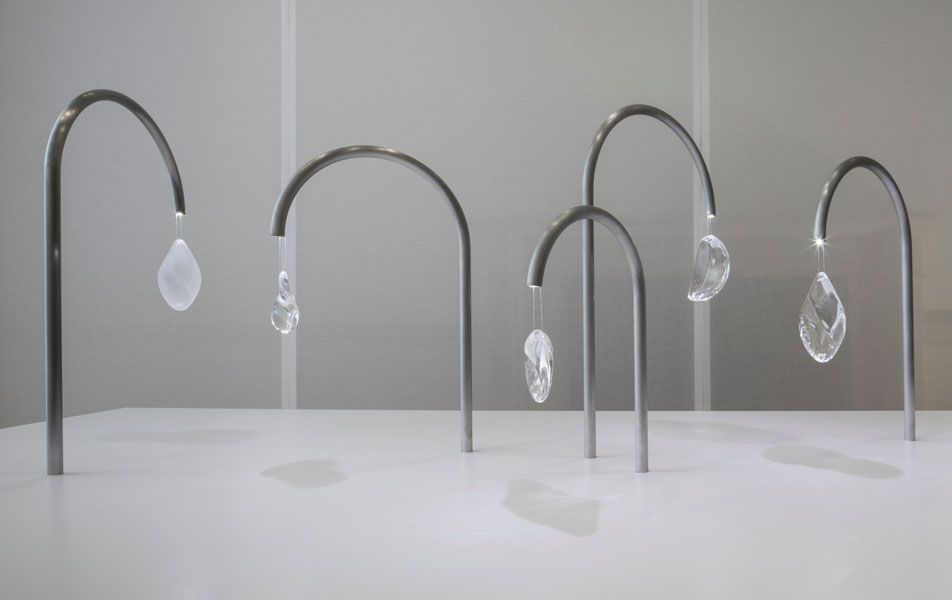 The crystal components were developed specifically for the interior lighting industry and will be available for designers to buy and use in their creations. With the spectacular chandeliers, Boontje showcases the capabilities of the components in designs that can be presented in many formations to create mesmerizing light spectacles.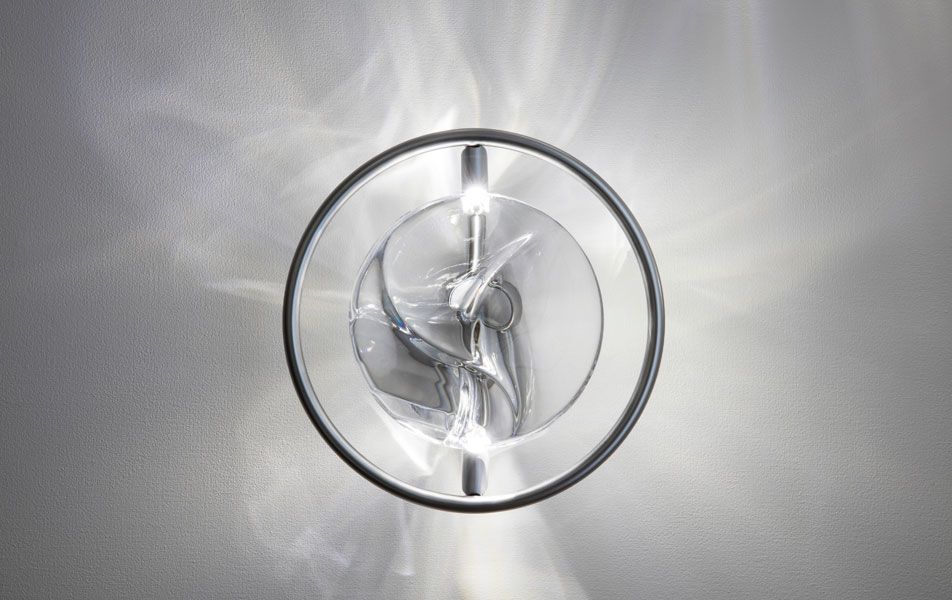 Tord Boontje commented: "Having worked with Swarovski crystal for 15 years I understand how light and crystal work together – it can illuminate a room with bright sparkle or create dazzling glamour as jewelry. I have also gained an insight into possible innovations, what the future of crystal could be, and for the first time I have had the opportunity to change the shape of the lighting crystals. I wanted a 'soft light' effect; the quality of light you see in a misty or snowy landscape or on a lake as dancing light reflections. For me these chandeliers really celebrate an organic quality of light that crystal can create."