23/01/2019
Monolith by Liebherr: First Launch in Asia @ Design Shanghai 2019!
Established in 1949, Liebherr Appliances has had the mark of quality, reliability, and longevity for decades. Thanks to innovative technologies and high quality materials, our refrigerators, freezers, and wine cabinets are particularly convenient and energy-efficient. This applies both to domestic and professional use in trade, craft, gastronomy, commerce, and laboratory.
Monolith is the next generation of home refrigeration. A towering achievement in cooling technology and the culmination of 60 years of innovation and German engineering expertise. Monolith stands an impressive 213.4 cm from top to bottom and takes food preservation to a new level. With superior energy efficiency and advanced features such as BioFresh-Plus, PowerCooling and SmartDeviceBox, Monolith is a fusion of technical and practical ingenuity. With Liebherr's InfinitySwipe touchscreen display and smartphone app, along with its whisper-quiet operation, Monolith is proof of the future. An infinite choice of finishes and size configurations is available to match your décor.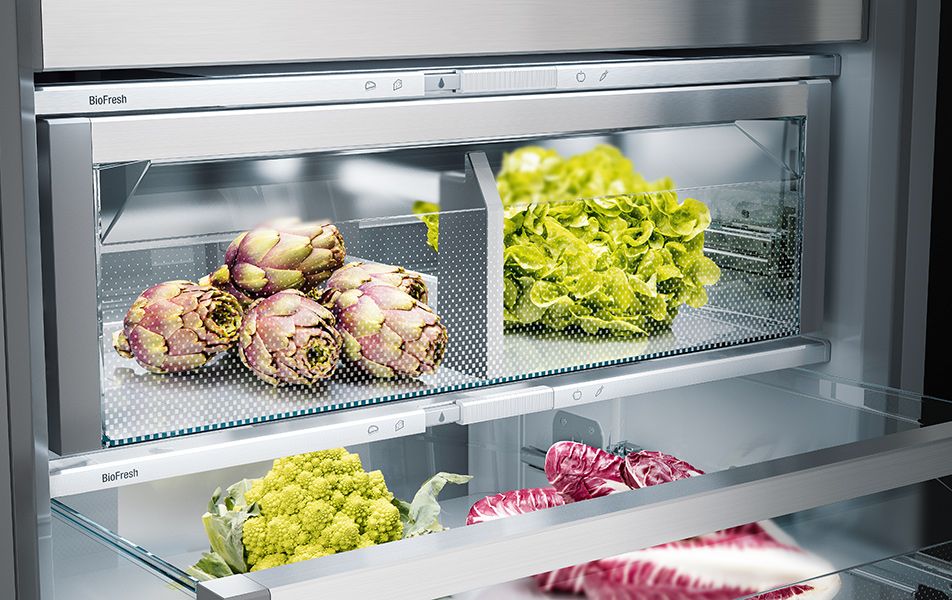 BioFresh: An idea so ahead of its time, it's still fresh two decades later
When Liebherr introduced BioFresh technology in 1996, it was hailed as a breakthrough innovation in refrigeration. Today, we're still the leader in food preservation. The premise is simple: by creating different climates within your refrigerator, foods retain their healthy vitamins, aromas and appetising appearance for significantly longer than in conventional refrigerators. The BioFresh system features drawers with independent climate controls, so you can create a high-humidity HydroSafe environment for fruits and veggies in one drawer, and a low-humidity DrySafe for meats and cheeses in another. Or use the same setting for each, as your storage needs require. And Monolith's third drawer goes one step further with BioFresh-Plus, capable of temperatures as low as -2°C, ideal for preserving fresh fish and seafood.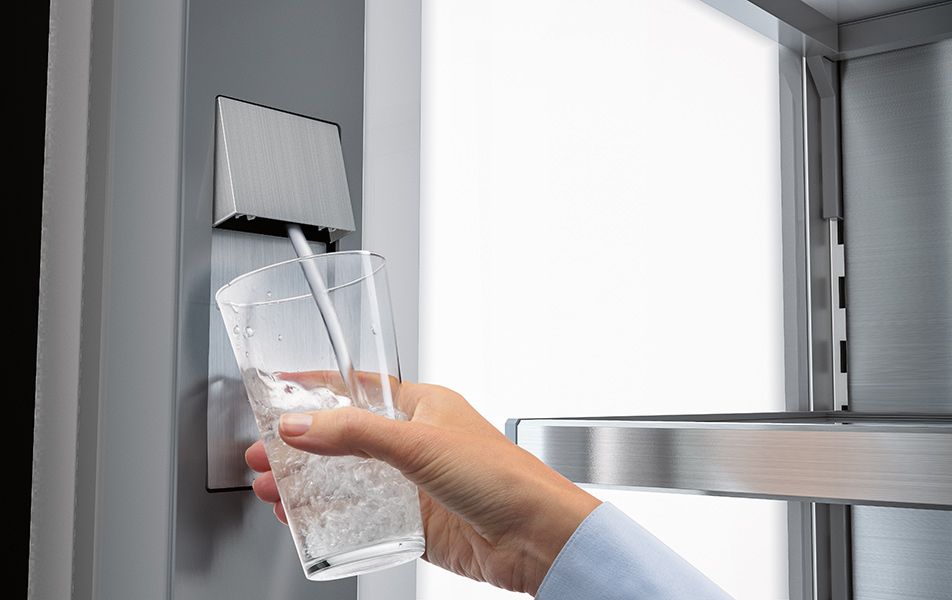 The next best thing to having a crystal spring in your kitchen
Two-thirds of the Earth is covered by water, but your refrigerator door shouldn't be. Monolith is fitted with InfinitySpring, a seamlessly integrated, flush-mounted internal water dispenser that's there when you need it, and virtually invisible when you don't. Better still, it's designed to accommodate glassware of any size. Liebherr's filtration system eliminates harmful contaminates, resulting in crisp, clear, fresh tasting water.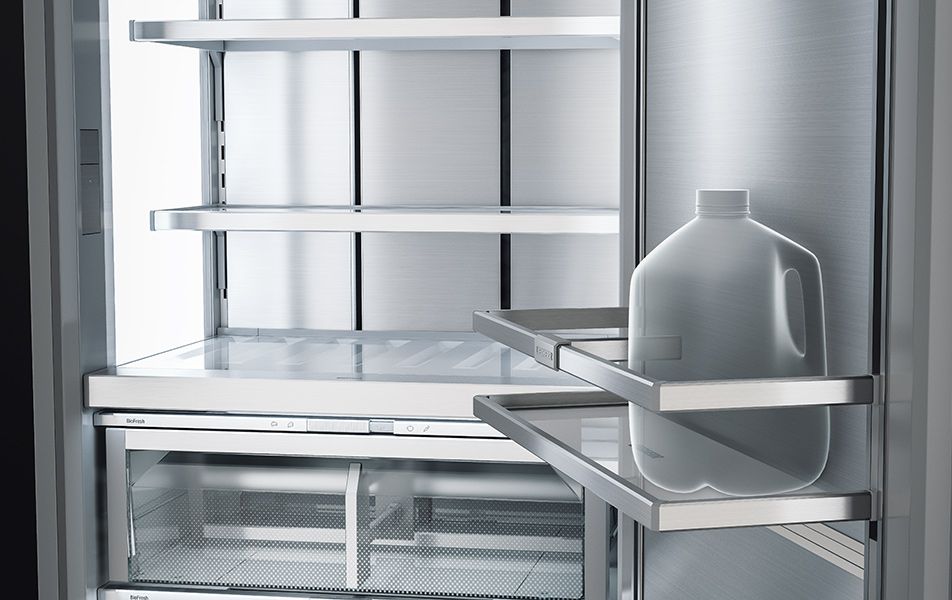 Hold everything
Monolith's durable and elegant door shelves provide more capacity and convenience. Store the largest bottles and cartons of milk or juice in the door, freeing up the refrigerator's interior shelves for everything from party platters to fresh salad bowls. And because height adjustable shelves in both the interior and the doors provide more storage options inside Monolith, you can get even more out of it.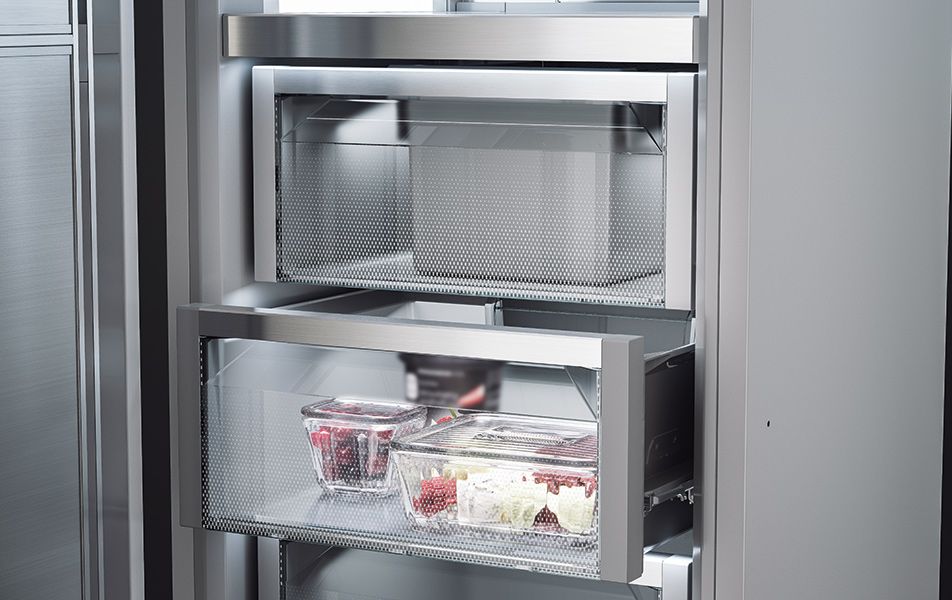 An open and shut case for FrostSafe freezer drawers
Every year, thousands of tons of food are lost due to freezer burn, temperature fluctuations and other food storage issues. But with Monolith's FrostSafe system, airtight removable freezer drawers protect frozen food from unwanted air exchange and chilled air loss even when the door is opened. FrostSafe drawers are also generously deep and transparent, providing an optimum view of what's stored within.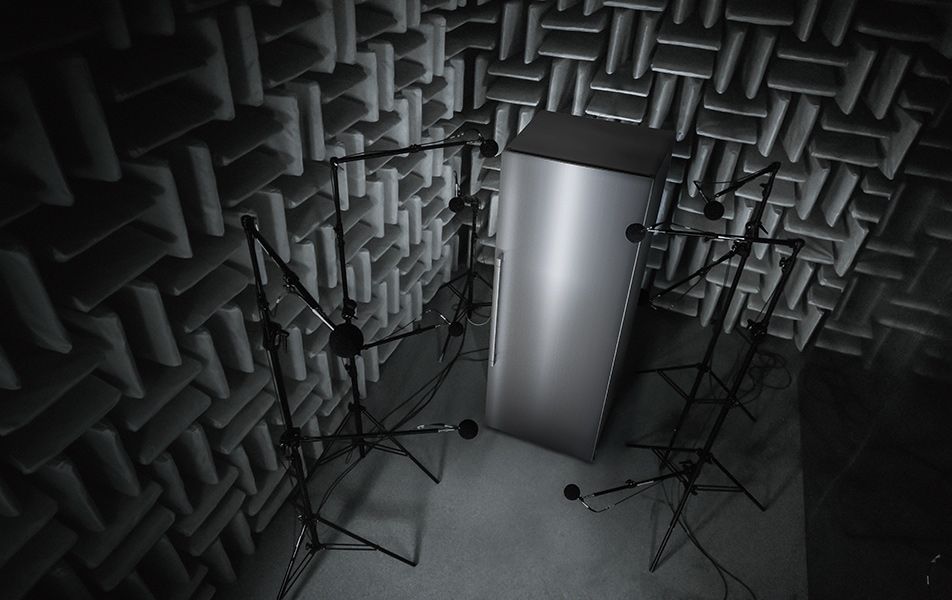 Quality
Liebherr is a world leader in developing premium quality cooling and refrigeration technologies. Our German engineered products are acclaimed for advanced food preservation, design flexibility, maximum energy efficiency and ease of use. Never one to rest on our laurels, Liebherr continues to research and develop products that match or exceed not only the standards we've set for ourselves, but also the quality our loyal customers have come to expect.