20/11/2018
HC28 and HIGHLINE will first exhibit at Design Shanghai 2019 with joint show!
HC28 and HIGHLINE will present their first joint show at Design Shanghai 2019, a high-end design exhibition in Shanghai Exhibition Centre in March 2019. The creative joint show is not only a duet of the two brands but a dialogue about perspectives of the future. It will use innovative and thoughtful designs to present the stories behind iconic pieces: the story of how the ideas emerge, how they meet design masters, the interplay between modernity and tradition, and the fusion of eastern and western. It will present the deepest truths found between life and design.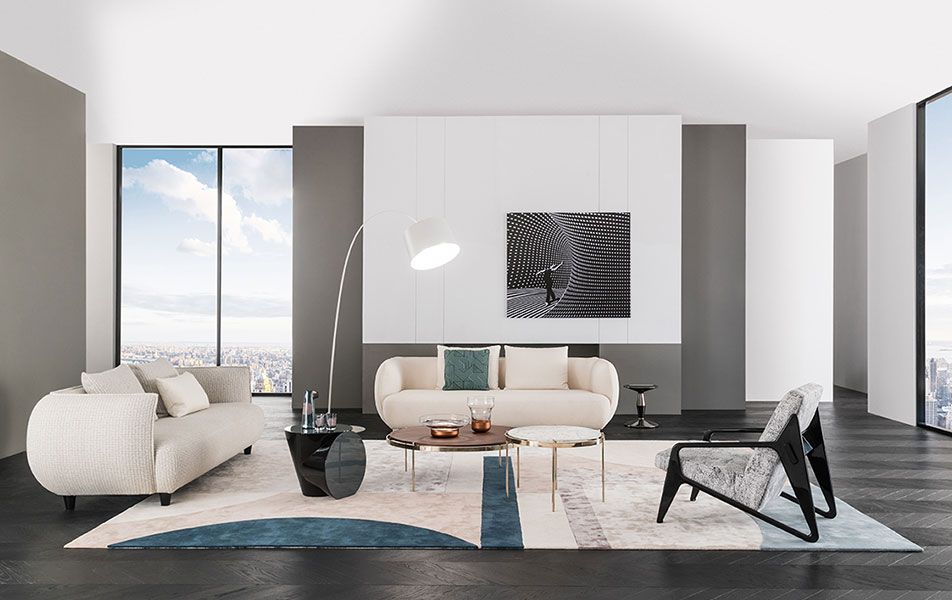 Developing the Evangelists of Modern Design in China
Li Jianwei is a design evangelist who has devoted decades to promoting modern style in China's furniture circle. Since 1998, he has brought numerous high-end modern furniture brands into China. In 2007, he founded HC28, a brand rooted in the delicate fusion of Chinese cultural essence and the finest avant-garde designs of the west. In 2018, he founded HIGHLINE, a second brand which explores modern pioneering design and dares to imagine the future of metropolitan life.
As the "father" of HC28 and HIGHLINE brands, Li has a penetrating knowledge and perception of modern design and high-end brands. "A brand's vitality is derived from its innovation and quality," he said, "Those are also the power source of long-lasting development. Creating a brand is easy, but creating one that will stand the test of time is the challenge." Li's persistence has established unique designs and brand characteristics for HC28 and HIGHLINE.
Seeding the Flowers of Modern Design
HC28 uses a deep and mellow language to convey elegance and peace in modern life. It presents a poetic lifestyle with a fusion of traditional eastern and modern western elements. HIGHLINE, initially presented in September 2018 as a fashionable, elegant, relaxing and interesting modern furniture collection, brings a new concept to the furniture industry. HIGHLINE's designs deconstruct present and future lifestyles by utilizing a minimalist and multi-element language.
HC28 and HIGHLINE are like flowers, each shining on its own but growing from the same root. The forever-changed design makes them different yet connected. These two pioneering brands are part of Chinese modern design and play a leading role in modern furniture. They are the brands that meet international standards and compete in the global market. Their iconic designs often win both domestic and foreign awards.