27/11/2017
Bentu will join Design Shanghai first time with concrete wall tiles "Shadow"
Bentu is an independent design brand founded in 2011. We're engaged in product design and innovation, combining design with manufacture. We're an experimental, explorative, and cross-over team. Based on our design, we make products that meet our daily need. Through a series of experiments and exploration, we make each material return to its nature by revealing its original texture.
BENTU concrete wall tiles "Shadow" was awarded "Red Dot: Best of the Best" among the category of "Materials and Surfaces". It is such a great honor as this is the first time for a Chinese team to win "Red Dot: Best of the Best" in the category of "Materials and Surfaces"!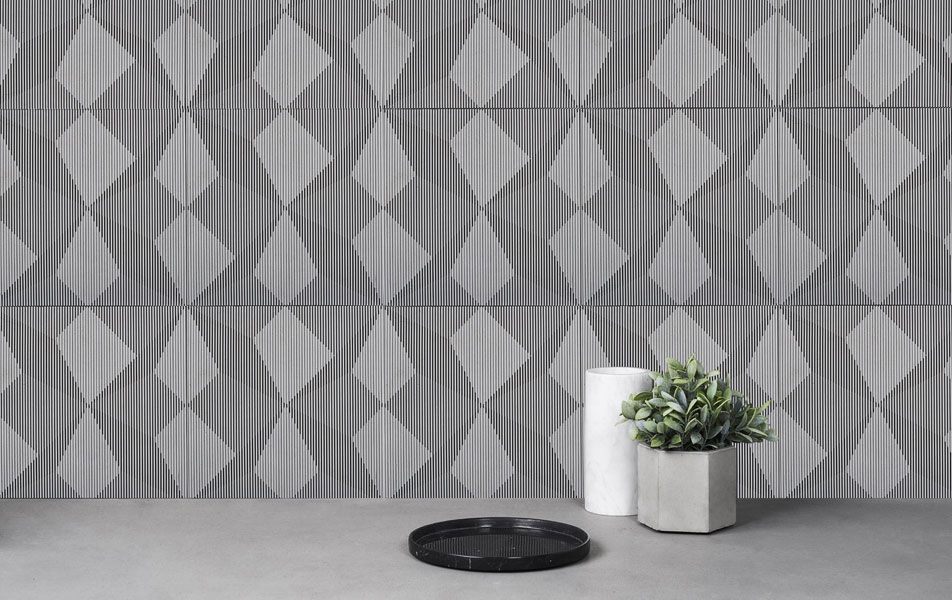 The wall tile "Shadow" had applied an integrated design and was moulded in a whole. The cement which made it up was aggregated with ceramic that contributed to 50% of weight in the material, resulted in a brilliant efficency of recycling wasted materials. The process of industrialization has accelerated urban development, meanwhile urban development has accelerated the replacement of industrial materials. More and more ceramic waste from defective tiles are discarded and dumped in landfill without proper diaposal, occupying farmland and polluting local ecological environment. It will be an action we make everyday, as well as an attitude toward life, and the abstinence against appetite and profligacy.