19/06/2023
Sustainable Design China Summit 2023 returns this September at Beijing Exhibition Center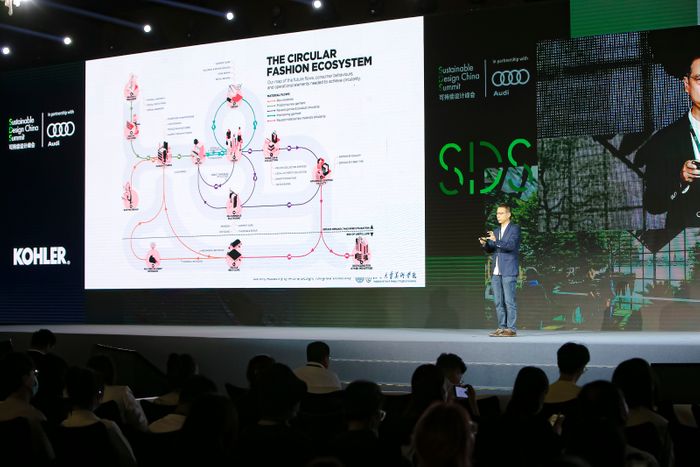 Returning rom 21-23 September 2023 at Beijing Exhibition Center, the Sustainable Design China Summit is an international forum for the designers, architects, innovators, and decision makers working together to design a sustainable future.
Some of the biggest challenges that we face today, in which design across all its sectors plays a fundamental role, is the implementation of environmental strategies to ensure a sustainable future.
Since we launched the Sustainable Design China Summit last year there have been significant advances in urban planning, green tech, materiality, data collection and impact measurement to achieve positive environmental and social benefits.
New developments in urban areas have also led to other sectors such as the hospitality and commercial office real estate being fundamentally redesigned to incorporate 'Nature positive' and 'Wellness' strategies to reduce negative environmental impacts and meet 'Net Zero' targets for the growing number of people living in cities.
Sustainability does not have an end date. It is a journey, not a destination.
Implementing Sustainability strategies and measuring their positive impact even once targets are met, will require an ongoing commitment.
Having a structure in place to enable the making of continuous improvements towards your corporate Sustainability goals by setting positive environmental targets and measuring and reducing Carbon emissions, should form the cornerstones of company culture and business strategy.
Companies and organisations will have to adapt their internal systems, their methods of working and the design of their organisation to meet their Sustainability goals. ROS 'return on Sustainability' needs to be as integral and essential to a company's bottom line as ROI, return on investment.
One of the largest sources of the world's carbon emissions is the built environment. There are an increasing number of international government agencies and climate-focused organisations that are driving forward policies that stipulate that all new buildings, developments, and renovations achieve carbon-neutrality by 2040.
Architects, property developers and urban planners are the starting point for urban and rural developments and therefore have a responsibility to establish and embed positive environmental, social and circular strategies into urban development policies and building design, to take the positive steps to future proof the built environments of today to create a better tomorrow.
The Sustainable Design China Summit will shine a spotlight on innovative nature positive solutions and material use for the built environment, circular regenerative strategies and ground-breaking net zero design concepts that have new performance-led systems embedded within the design process to guarantee real, sustainable innovation.
During the 3-day Summit we will explore the sustainability issues impacting our world today. Led by the thought leaders, innovators, and pioneers of sustainability in the world of architecture and design, it will also provide a unique opportunity for participants to take part in discussions, ask questions and to network, making new connections in the world of sustainable design.
The Summit will be a forum to discuss the issues, actions and the solutions that will enable us to deliver a more sustainable future and provide guidance on best practices for implementing nature positive solutions to guide you on your climate positive journey towards transformational change.