Archiproducts
With its ever-growing community of 3.7 million registered users, Archiproducts is a benchmark in the field. A constantly updated virtual exhibition, counting over 280,000 products and 3,500 available brands.
Founded in 2009, it's the largest online catalog for Architecture and Design. Thousands of brands rely on Archiproducts to boost their products' visibility and launch them worldwide with a strategic mix of services - from Product Listing to E-mail Marketing, from Display ADS to Social Media Advertising, up to the latest BIM/3D strategies and the on-site promotion in the two showrooms in Bari and Milan.
Though this network has grown worldwide and gone global, each of these activities is carried out in-house, in Italy, thanks to a growing team of 110 international talents.
Every day, hundreds of architects, designers, retailers and professionals visit the network to find out the latest, design and shop products on Archiproducts Shop, choosing among 12 categories - such as Furniture, Lighting, Outdoor, Decor, Bathroom, Kitchen, Finishes, Wellness and Contract.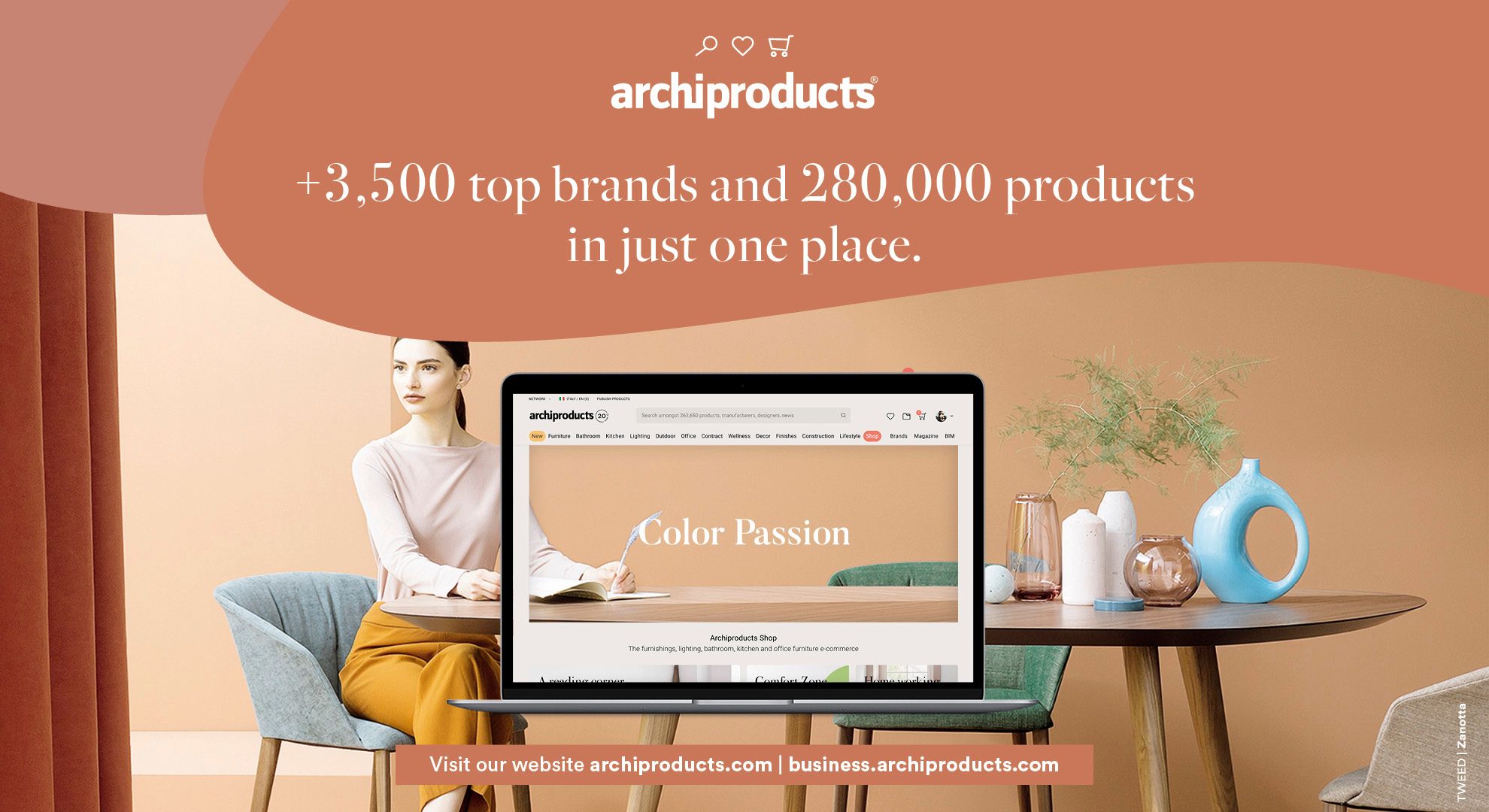 WEBSITE
HEADQUARTER
Archiproducts Headquarters - Edilportale S.p.A. - Via Natale Loiacono 20/b - 70126, Bari, BA
SHOWROOMS
Bari - Corso Vittorio Emanuele 139/A - https://bari.archiproducts.com/en
Milano - Via Tortona 31 - https://milano.archiproducts.com/en/
Corporate Press releases
Archiproducts presents a new e-commerce platform for furniture and design manufacturers and retailers
SALONE DEL MOBILE CATALOGUE POWERED BY ARCHIPRODUCTS
ARCHIPRODUCTS BIM WORKSHOP H-FARM
ARCHIPRODUCTS FOR FACEBOOK BINARIO F ROME
ARCHIPRODUCTS SHOP CAMPAIGN MILANO DESIGN WEEK
ARCHIPRODUCTS AT MILANO DESIGN WEEK 2019 REPORT
Photos Resource
MILANO SHOWROOM
Edition 2019 > https://www.flickr.com/photos/124879195@N03/albums/72157708699711424
Edition 2021> https://www.flickr.com/photos/124879195@N03/albums/72157719592230809
BARI SHOWROOM > https://www.flickr.com/photos/124879195@N03/albums/72157703028786441
MARKETING ARCHIPRODUCTS > https://www.flickr.com/photos/124879195@N03/albums/72157691257629141