21/01/2022
DESIGN SHANGHAI, ASIA'S LARGEST SERIES OF INTERNATIONAL DESIGN EVENTS, RECONFIRMS 2022 SHANGHAI DATES AND ANNOUNCES DESIGN CHINA BEIJING DATES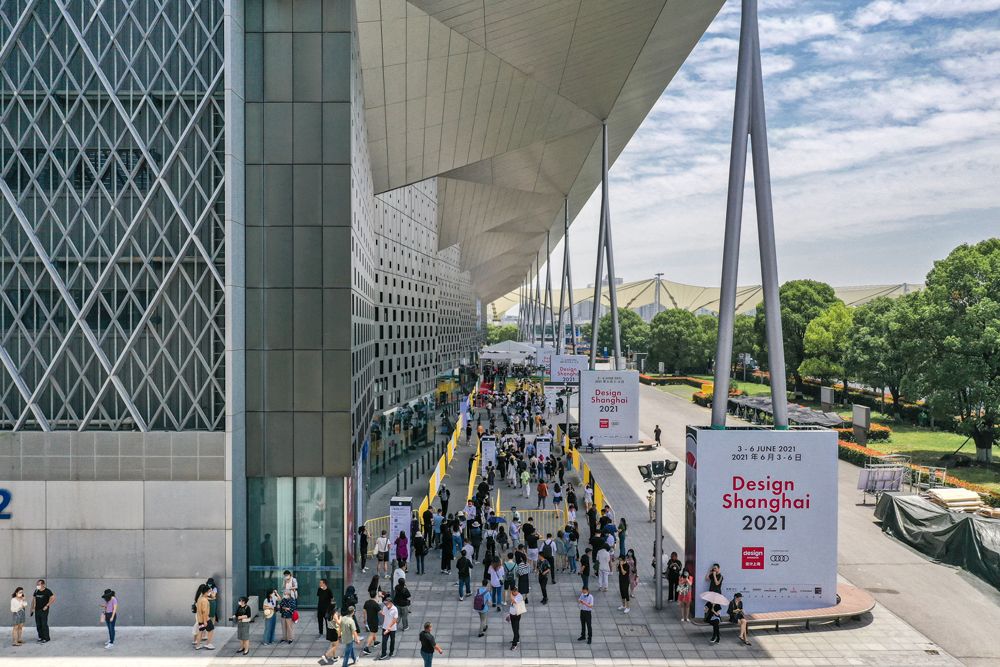 Design Shanghai, Asia's largest and leading international design event series, reconfirms dates for this year's shows. The series, which now covers three key cultural and commercial hubs in China, is set to welcome exhibitors and visitors to Shanghai, Beijing and Shenzhen. The 2022 events will once again attract leading international and Chinese manufacturers, design-led brands, global industry leaders, architects, collectors, interior designers and design enthusiasts, alongside dynamic cultural programming unique to each city.
Celebrating its 9th year, the sold out event Design Shanghai returns to the Shanghai World Expo Exhibition and Convention Center from 9th-12th June 2022. Welcoming over 70,000 professionals and visitors over four days, Design Shanghai showcases more than 400 international brands from 30 countries and regions. The sold-out event will also introduce over 100 new exhibitors to the already stellar lineup of international and Chinese brands, alongside the world-renowned series of Forum talks from visionaries and innovators across the design and architecture sphere.
Design China Beijing will follow on 21st-23rd September and reveals a new venue and new vision for 2022 which include China's first Sustainability in Design Summit. Set within the remarkable Beijing Exhibition Centre, Design China Beijing brings together the industry's largest concentration of architectural and design thought leaders to share ideas and exchange global perspectives. The vision for this year's show aims to push 'beyond sustainability' amid global climate crisis concerns and goes further than its role as an industry trade fair.
Design Shanghai, 9th - 12th June 2022
Design China Beijing, 21st - 23rd September 2022
Design Shenzhen, dates to be announced
-ENDS-
FOLLOW US:
Website: https://www.designshanghai.com
Instagram: @design_shanghai
Facebook: @designshanghai
Twitter: @designshanghai
#designshanghai
FOR ALL PRESS ENQUIRIES: Bacchus
Innes Rose Hall | innes@bacchus.agency
Andrea Covington | andrea@bacchus.agency
bacchus.agency

NOTES TO EDITORS
ABOUT DESIGN SHANGHAI
June 9th-12th 2022
Shanghai World Expo Exhibition & Convention Centre
Design Shanghai, established in 2014, relocated to Shanghai World Expo Exhibition & Convention Centre in November 2020, celebrating its 7th anniversary with an expanded physical footprint and new content. Design Shanghai is Asia's largest and leading design event attracting more than 400 participating exhibitors.
Designshanghai.com | @design_shanghai
ABOUT Clarion Events | Clarion Events Shanghai Limited
Clarion Events is one of the world's leading event organizers; producing and delivering innovative and market-leading events since 1947. In more recent times, the firm has grown into a truly international business, with a portfolio of events and media brands across a range of vertical markets. Clarion provides a range of services to the design, fashion, furniture, and interiors sector through market leading brands including Top Drawer, Premium Berlin, Lighting Design Awards, and January Furniture Show.