Sales Executive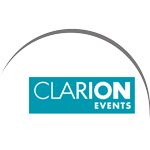 The Opportunity:
An opportunity has arisen for a high flying Sales Executive to work within the Clarion Asia Team on some of its most exciting events, Design Shanghai, Design China Beijing and a new launch Design Shenzhen.
A major acquisition for Clarion Events last year, Design Shanghai has become one of the biggest design shows in the world in just 7 years. It is comfortably the largest international design event in Asia, having moved into a new purpose-built international exhibition venue in 2020 to enable the event's impressive growth and development to continue. Now entering its 3rd year and having doubled in size in year 2, Design China Beijing is the fastest growing event of its kind in China.
Key Responsibilities:
The successful candidate will have a clear track record of achieving sales and will excel on the phone, face-to-face and when attending competitive events.
Creative, tenacious and focused, the right candidate will possess the ability to tailor their approach to each prospect and truly get alongside the industry – from key international brands to smaller independent businesses - and be confident to close the deal.
In return they will have the chance to take advantage of the kind of opportunity that rarely presents itself in the event sales world and land a role that will open a world of possibilities within the global events business.
Candidates must have solid experience in selling media and exhibitions within a B2B market place.
The ideal candidate will have a background in the design, interiors or retail sector and possess a strong proven track record of exceeding targets, managing and developing prospects to drive sales, excellent people skills and an ability to perform in a high pressured sales environment. Experience of international sales is desirable as is a willingness to travel.
Sales
Successfully achieve specified sales targets and performance objectives within the UK Sales team
Hit Kpis- revenue and calls
Carry out direct consultative selling (telephone and face-to-face) to existing, lapsed and potential new business clients, build customer relationships, deliver excellent customer service and maximise revenue
Maintain strong sales pipeline through effective relationship building, call management and lead generation
Ensure new business development in challenging markets
Identify and research new growth areas for sales
Working closely with the show team to maximize sales opportunities and promotion
Build relationships and contacts with new accounts to create new revenue opportunities from untapped sectors.
Arrange and attend weekly sales meetings with the sales team
Continuously developing market and product knowledge
Attending competitive events and industry trade shows for business development
Reporting and Administration
Produce weekly sales report
Manage sales reporting and pipelines through salesforce
Manage lead generation and data capture through salesforce
Manage sales contracts and administration to a high standard
Directly reporting to the International Director of Sales
Knowledge, Skills, Attitude and Behaviors
Previous experience in a similar role
Salesforce/CRM experience
Knowledge of design sector preferred
Highly self-motivated, pro-active and able to take responsibility
Excellent communication skills
Strong objection avoidance and objection handling skills
Ability to create trust and build credibility amongst our customer base
Able to deal with a broad range of people at every level
Self-motivated, pro-active and able to take responsibility
Extremely driven and thrives on a challenge
An astute negotiator
Strong team building skills
Social and outgoing individual
A tenacious "Can do" approach to work
A focused self-starter that works on own initiative
If you are interested in the role please email: Taha.Meziane@clarionevents.com