06/05/2020
Join Our Next Digital Forum Talks With Lebanese Designer Nada Debs!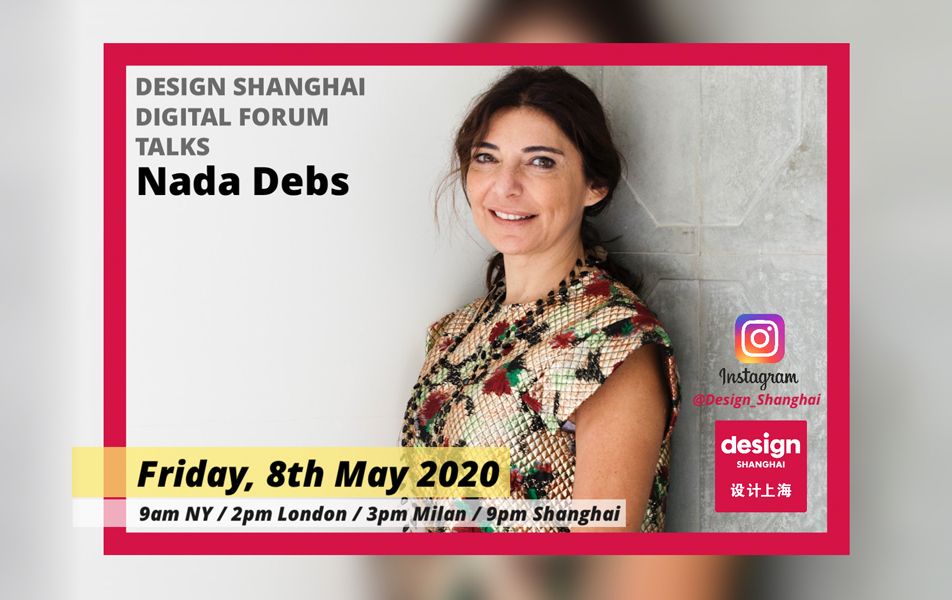 While there will be no physical fair in May, Design Shanghai is curating a special programme of digital events and initiatives, partnering with internationally renowned designers and brands on its social channels. On 1st May, Design Shanghai officially launched the first Digital Design Forum Talks series with British designer Michael Young (Click to watch replay), and reached over 30,000 audience members via Instagram and Yizhibo.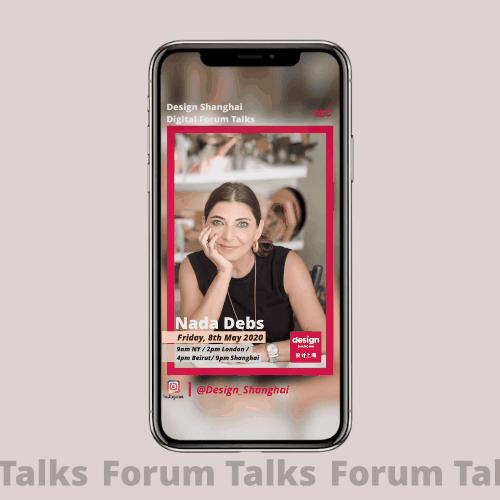 This Friday, join our second digital talk with Design Shanghai forum Director Aidan Walker and Lebanese designer Nada Debs at 2pm BST, 9am EST and 9pm CST. Globally renowned designers such as Kelly Hoppen and Andre Fu will take part in Instagram Live interviews in following weeks in May, allowing exclusive access to its worldwide design community who will be able to ask questions of these designers in real time.