Exhibition Schedule & Ticket Information
What are the dates of the Design Shanghai exhibition?
The Design Shanghai exhibition will take place from June 8th to June 11th, 2023 (Thursday to Sunday).
June 8th, 2023 (Thursday): 10:00 AM - 8:00 PM (Last entry at 7:00 PM)
June 9th, 2023 (Friday): 10:00 AM - 6:00 PM (Last entry at 5:00 PM)
June 10th, 2023 (Saturday): 10:00 AM - 6:00 PM (Last entry at 5:00 PM)
June 11th, 2023 (Sunday): 10:00 AM - 5:00 PM (Last entry at 4:00 PM)
Where is the venue for the Design Shanghai exhibition?
The Design Shanghai exhibition will be held at the Shanghai World Expo Exhibition and Convention Center, located at No. 1099 Guozhan Road, Pudong New District, Shanghai (South gate of Guozhan Road).
What are the ticket prices for the exhibition?
Single Ticket: 285 CNY
2-Day Ticket: 385 CNY
4-Day Ticket: 735 CNY

*Design Forum: 80 CNY per day (Entry to the Design Forum in Hall 2 requires both a Forum ticket and an exhibition ticket for the respective day.)
How can I purchase tickets?
You can purchase tickets on our official website at www.designshanghai.cn or through the "Design Shanghai" official WeChat account. Tickets are also available for purchase on-site.
Where is the Design Forum located?
The Design Forum is located in Hall 2. Entry to this area requires both an exhibition ticket and a Forum ticket for the respective day.
I am a dealer, how can I register to participate?
Dealer registration is subject to verification and is limited to sales and purchasing managers or above in the home furniture industry. After entering the ticketing system, select "Professional Visitor (Dealer)" and submit the required documents for verification. Once approved, exhibition tickets will be issued.
What is the policy for group ticket purchases?
For group tickets (5 people or more) for Design Shanghai 2023, please call our official inquiry number at 021-64079697, and a dedicated representative will assist you.
What are the highlights in the different halls?
Hall 1: Furniture and Lighting
Hall 2: Kitchen and Bathroom Design & New Materials and Applications
Hall 3: Living & Lifestyle.
As a visitor, how can I enter the exhibition?
According to the on-site entry process, only the original ID card (Resident Identity Card) is accepted as the entry credential. Electronic ID cards, ID card photos, and ID card copies are not valid for entry.
Passport/Mainland Travel Permit for Taiwan Residents/Mainland Travel Permit for Hong Kong and Macao Residents must be exchanged for an electronic exhibition ID card before entering the venue. In order to reduce the waiting time for viewers holding passports/Mainland Travel Permit for Hong Kong and Macao Residents/Mainland Travel Permit for Taiwan Residents at the on-site counter, an online identity authentication system for obtaining electronic entry passes has been launched. You can also complete online identity authentication in advance through the online method.
Online Identity Authentication for Overseas Visitors to Design Shanghai 2023: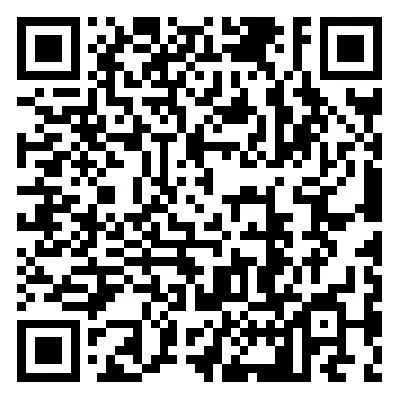 I don't have a Chinese Resident Identity Card, how can I enter?
For overseas visitors or those holding a Taiwan Compatriot Permit or Hong Kong/Macao Pass, please present your passport, Taiwan Compatriot Permit, or Hong Kong/Macao Pass to obtain an electronic ID card for entry.
How can I collect my visitor badge?
Design Shanghai does not issue visitor badges. Entry is granted by scanning your ID card.
I have purchased a regular ticket, can I enter all halls?
With an exhibition ticket, you can access Halls 1, 2, and 3. However, if you wish to attend the Design Forum, you will need to purchase an additional Forum ticket for 80 CNY per day.
Can I re-enter the halls?
Based on the number of days indicated on your ticket, you can re-enter the exhibition.
How to issue an invoice?
We will launch the online invoice system on June 8th. Please log in then to the ticketing system and follow the instructions to issue the invoice yourself.