12/11/2020
Contemporary Design Hall: Premium Platform for International Brands & Leading Domestic Brands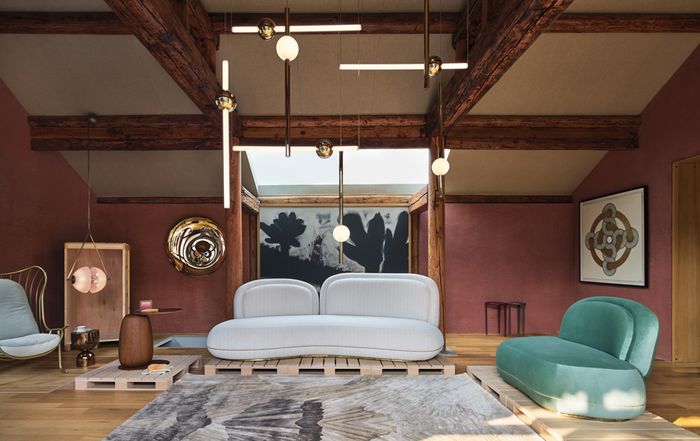 This year's Design Shanghai continues to be the premium platform for international brands to showcase their products. Many brands will be participating for the first time.
In the Contemporary Design section, the Danish family-owned Fredericia will present a variety of products that embody the spirit of Nordic design and aesthetics. Whereas AYTM, established in 2015 by Kathrine and Per Gran Hartvigsen, will debut the SS20 collection. Among the Italian brands, Zanotta will showcase home furniture that balances artistic elements and technology. Marmo's selection will be focused on stylish and accessible home furniture and accessories that reflect authentic and dedicated craftsmanship.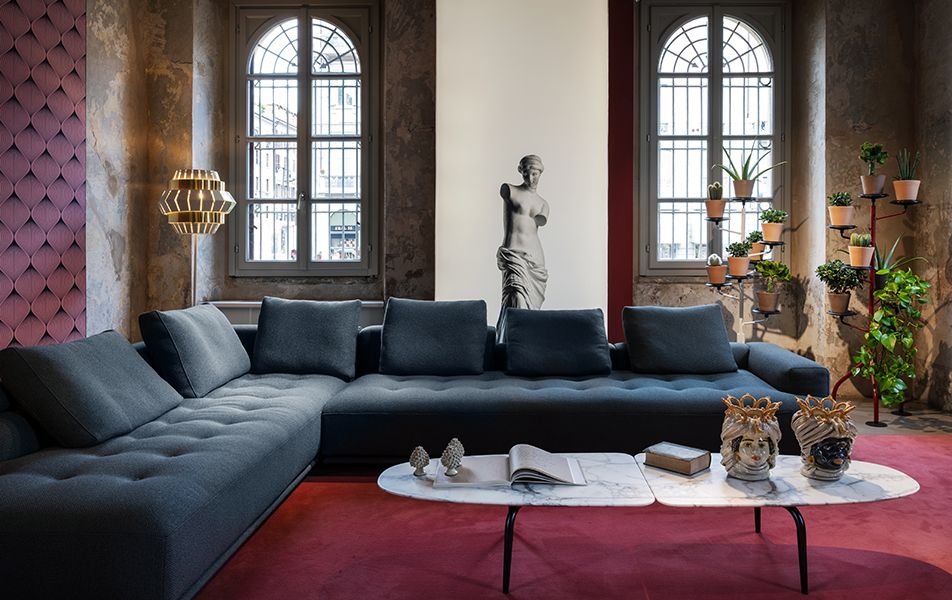 Sun at Six, a wooden furniture brand from the United States, pays tribute to the traditional Chinese technique mortise and tenon. Ligne Roset from France will present a wide range of beautiful furniture products while the Spanish brand Andreu World will highlight a series of wooden furniture. In addition, Gufram returns with its iconic Domestic Sculptures, such as the Bocca chair and Metacactus.
HOUSE of WANG, a lifestyle boutique which recently opened in Beijing, will bring a selection of works by international designers ranging from Sé Collection, Nada Debs, Bethan Gray and Lee Broom.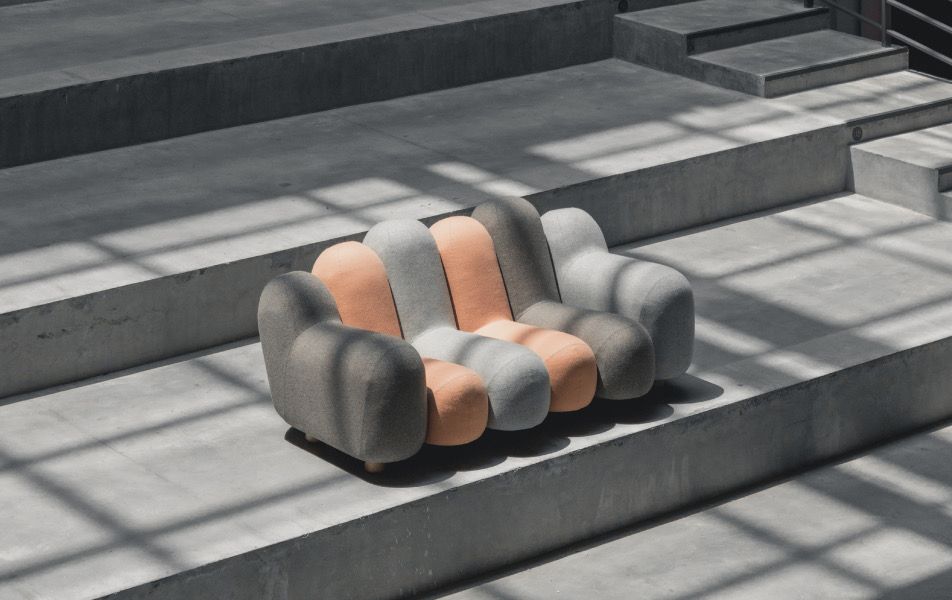 "Norwegian Presence ", curated by Design and Architecture of Norway (DoGA), will be introduced to Design Shanghai for the first time this year, and this section will expand on the theme of sustainability through featuring brands such as the decorative paints specialist Jotun. The Nordic design collection brand for home furnishing WOWDSGN will bring a Finnish presentation titled "Design in Life", illustrating a personalised and exquisite experience with the products. Together with two emerging Danish brands 101 COPENHAGEN and NORR11, 101+ will present a selection of furniture and home products that embody the wabi-sabi spirit fusing Eastern aesthetics and Scandinavian design.
Over the past few years, quite a few Chinese brands and designers have gained recognition abroad. As one of the largest industry events, Design Shanghai continues to support the domestic design community by creating a platform for exchange and exposure.
This year's Contemporary Design section will also feature numerous Chinese brands and designers. Mario Tsai Studio will present a light and music installation titled Colosseum. Ugan Concept will release the 2020 Saddle collection encompassing a chair, a table, a lamp, a shelf and flooring products. UFOU will bring its iconic adjustable desks and other functional products for home office. Lighting brand LEEDARSON integrates the oriental humanistic spirit into contemporary design and will showcase some new poetic and elegant products.
Blending inspirations from different cultures, RK Furniture aims to display a well-balanced home space with handmade rugs and thoughtfully selected furniture. Interested in exploring the relations between art, mathematics and design, Xiaoxi Shi, founder of 2-LA Design, will bring the Knot Table, Sansui Aroma and a few other "functional artistic pieces" to Design Shanghai.
Chinese brands returning to Design Shanghai 2020 will also include lighting brand SEEDDESIGN, outdoor furniture specialist KUNDESIGN, furniture brand 8 Hours and WUU.