12/03/2019
Being part of a global network: Member companies of the German Design Council receive their certificates at Design Shanghai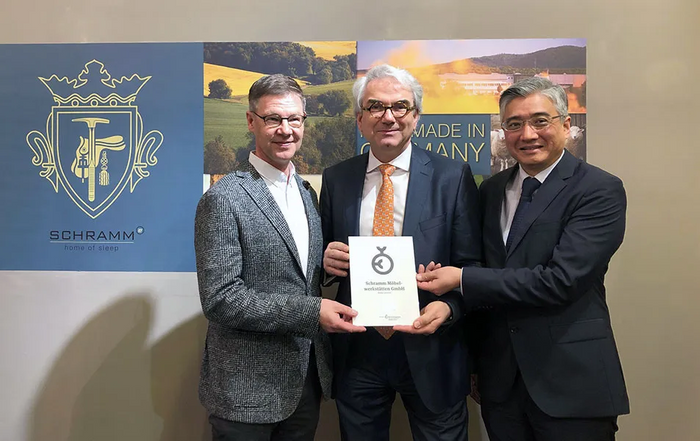 Companies based in China can join the German Design Council as part of an »International Membership«. Member companies benefit from access to a global network of prestigious businesses with a focus on design. The German Design Council has established the »International Membership« category with the goal of further strengthening support for international companies in China.
Chinese companies also have the opportunity to participate in the international competitions organised by the German Design Council, such as the German Design Awards. The coveted awards granted by the German Design Council also give companies the opportunity to demonstrate their design and innovation skills and to gain access to international markets.
The German Design Council is one of the world's leading centres of expertise in communication and knowledge transfer within the design and branding sectors. It was founded in 1953, on the initiative of the German Bundestag, to support and enhance design expertise within the German economy. It pursues a wide range of activities – today on a global scale – with a single goal: to raise awareness of how to increase brand value on a sustained basis through the strategic use of design.
German Design Council (Shanghai) Co., Ltd.
German Centre for Industry and Trade Shanghai Co. Ltd. Room 612B, Block 2, Tower 1, 88 Keyuan Road, Zhangjiang Hi-Tech Park Pudong 201203 Shanghai China
Contact: Wang Lei, wang@german-design-council.de