27/09/2021
Design China Beijing 2021 Successfully Concluded!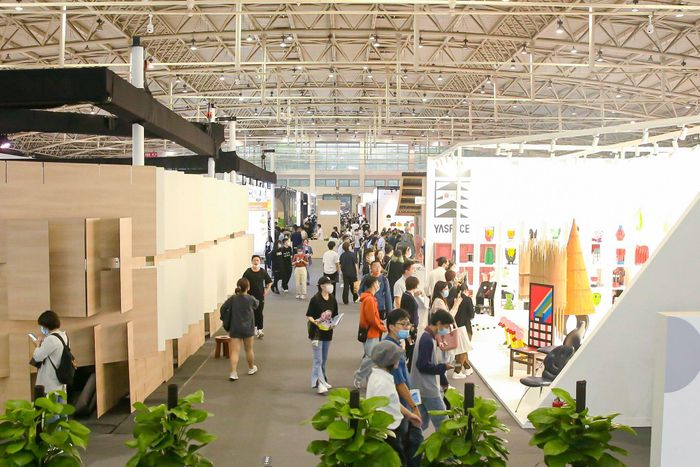 The industry's largest concentration of architectural and design thought leaders came together alongside pioneering brands and manufacturers this September to share ideas, reveal products and new materials, and exchange global perspectives at the fourth edition of Design China Beijing. From the creators of Asia's most influential global design event, Design Shanghai, Design China Beijing played a pivotal role in this year's global design calendar, taking place from 24th to 27th September in a four-day event as part of Beijing International Design Week.

Design China Beijing 2021 Exhibitor Highlights
This year, Design China Beijing was centred around the theme of 'Nature, Nurture and Sustainable Beauty,' pushing 'beyond sustainability' amid global climate crisis concerns and going further than its role as an industry trade fair. The show became a social and trade event that raised awareness and promoted ideas of 'Sustainability 2.0'. Set across 12,000² metres of Beijing's remarkable National Agricultural Exhibition Centre in China's capital city, nearly 20,000 audience of professional visitors including designers, architects, retailers, dealers & distributors, property developers and interior professionals were welcomed during the four-day event, over 100 pioneering designers, academics and thought-leaders including some of China's most exciting brands, both established and emerging, gathered to showcase their commitment to Regenerative Design. With a focus on deepening the concept of sustainability, architectural and urban innovation and new modes of cultural and social interaction through design, Design China Beijing highlighted industrial research and the application of new environmentally friendly materials in the design field, with a unique global perspective.
Design China Beijing 2021 Feature Highlights
"In the realm of sustainable global development, we as design practitioners, shoulder a heavy responsibility. Leading the call and developing solutions is the design world's mission. Only when designers create sustainable 'beautiful' work can the public turn their attention to changes in thinking and attitudes. 'Sustainable design' should not only be sustainable, but also renewable and repairable. It is a key theme in the construction of future urban spaces, and it will also lead to the transformation of global design trends." comments Design China Beijing's Show Director, Zhuo Tan.
View More Videos View more photos
Design China Beijing 2021 Review