02/10/2020
Design China Beijing 2020 reaffirms strength of design market in china with a show full of optimism and design solutions for a post-pandemic world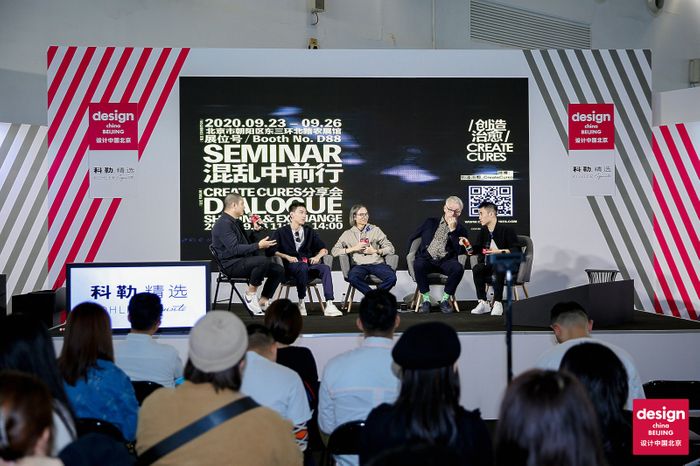 The third Design China Beijing opened to the public on 23 September and welcomed more than 22,000 visitors over five days. This was the first live design event to have taken place since the outbreak of COVID-19 at the beginning of this year. Design China Beijing 2020 presented over 100 brands from all around the world alongside special exhibitions such as Create Cures, addressing and investigating our current concerns about communities and the design industry in a post pandemic world. Design China Beijing 2020 reflected the resilience of the design community and market in China, and more importantly, it demonstrated that design can effectively create transformative solutions in times of need.
In the months leading up to the fair's opening this week, the Design China Beijing team developed new technology solutions to sustain momentum and awareness for the show in a time of social distancing and travel restrictions. Since March till now, Design China Beijing partnered with three livestreaming channels to broadcast studio visits, designer conversations and interviews virtually. Throughout the show last week, Design China Beijing continued to livestream photographs and panels for a wider audience beyond the show visitors.
Zhuo Tan, Director of Design China Beijing, comments, "I was so pleasantly surprised by the turnout on the first day. Visitors are full of enthusiasm, and there has been quite a lot of business happening on-site. I can feel a positive energy as business has gradually revived in China. And we are very proud that Design China Beijing continues to be an essential platform for the design community to exchange ideas and develop business."
CHINESE EXHIBITOR HIGHLIGHTS
Since its inauguration in 2018, Design China Beijing has been a premium platform for Chinese brands to showcase their latest products and ideas. This year, the show welcomed back exhibitors such as lightSpace, EY Products, Moodmu and Thrudesign in addition to some first- time participants. Many exhibitors brought products that cater to our growing need for customisation and home office. Beijing-based design studio Chuanxi brought a series of wooden furniture balanced between aesthetics and practicality. At the centre of the booth was the Moon table, which is constructed with the traditional mortise and tenon technique, with every joint and connection neatly exposed to the naked eye. The Mondrian Cabinet is made of modular components, and the user may build the panels and drawers in ways that are most suitable for one's need.
The most popular item at the "Kids at Home" section was the UPON Sit-to-Stand Table brought by the Shanghai-based home office brand UFOU. The table is adjustable in height and the surface may be lifted to different angles. The round edges and extra paddings for leg rest add comfort to a home office environment.
INTERNATIONAL EXHIBITOR HIGHLIGHTS
Design China Beijing 2020 attracted a range of international brands eager to capture the attention of a thriving Chinese design community in the region. Casa Casa, one of the earliest design furniture shops that represent international brands based in Shanghai, presented pieces from 22 brands including Zanotta, Carl Hansen & Søn, Vitra and Cappelini in curated bedroom, study and outdoor settings to provide a more realistic and tangible experience.
FORUM
Design China Beijing's theme this year is "Design Thrives to Revive the World" and the Forum focused on how mindful design helps us to survive and thrive in this post pandemic world. The Forum included a series of pre-recorded commentaries from Tom Dixon in London, Mark Dytham of Klein Dytham in Tokyo, Nada Debs from Beirut, Lebanon, Ross Lovegrove from the UK and Marcel Wanders from the Netherlands. Onsite speakers included Aric Chen, Zhuang Ziyu, Zhang Lei and Shuhei Aoyama.
Senior creative and media expert and the fair's Forum host Wang Xu comments, "the Chinese audience has grown ever more attentive to the Forum, eager to hear about ideas and inspirations from designers. The borders might be closed but our minds and ideas are still connected. Design China Beijing has managed to be globally-minded despite all the challenges."
RIBA
On 24 September, the Royal Institute of British Architects (RIBA) hosted a design sprint titled "Modern City Garden for a New World", a one-day design challenge during which participants are encouraged to re-interpret traditional Beijing architecture typologies. On 25 September, RIBA hosted a panel discussion with industry leaders including Li Hu, Co-Founder of OPEN Architects, Dong Hao, Co-Founder of Crossboundaries, and Zhu Pei, Head of the Architectural College at the Central Academy of Fine Arts on social context and cultural heritage of Chinese contemporary architecture.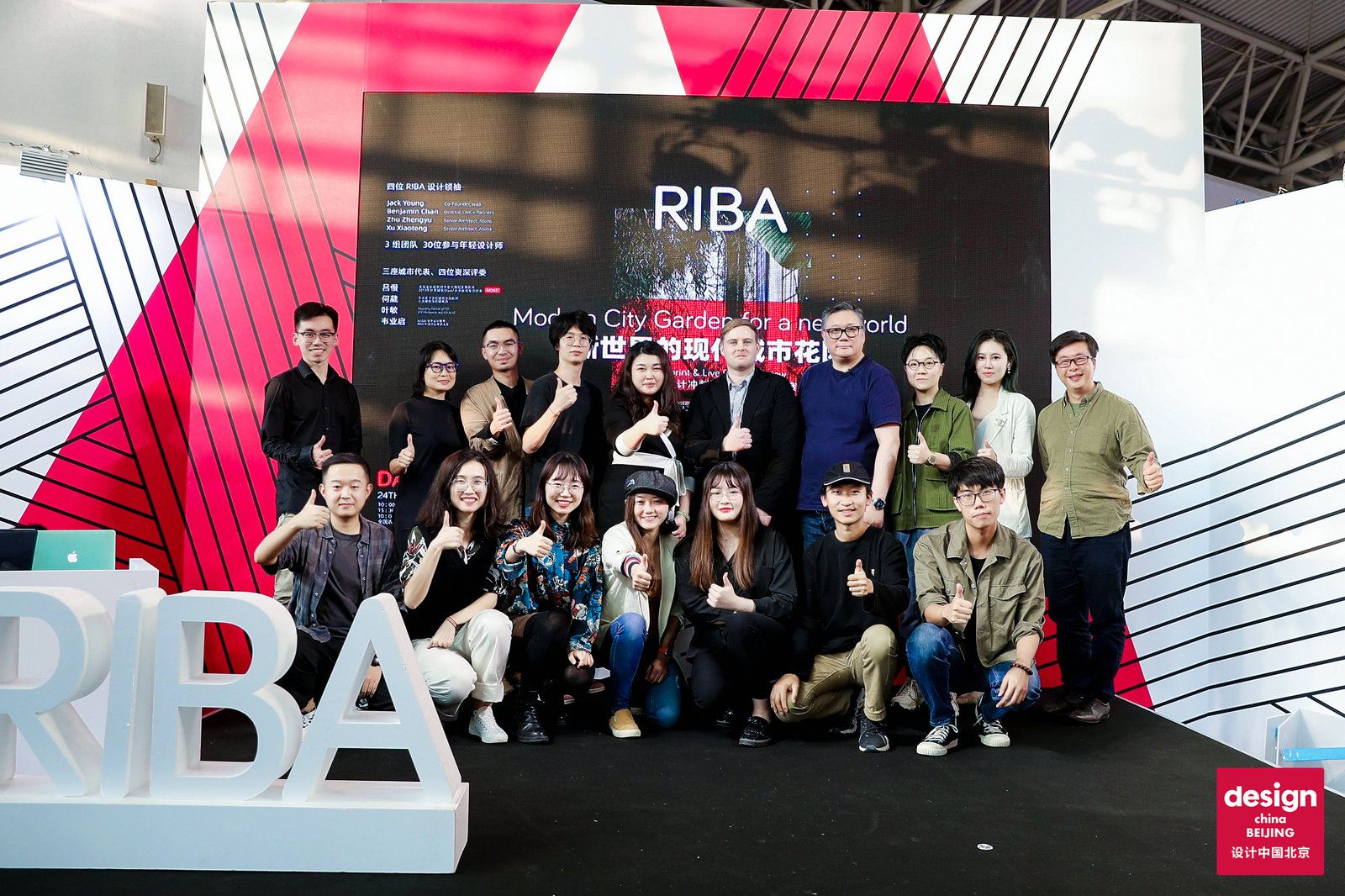 RIBA