01/09/2020
Design China Beijing 2020 presents feature highlights responding to a post-pandemic world.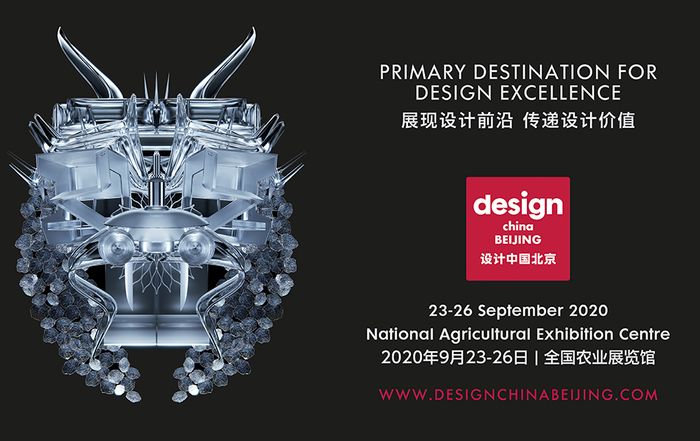 Design China Beijing returns for the third year from 23rd to 26th September in Beijing and as part of Beijing International Design Week.
The third edition of Design China Beijing features more than 100 international and Chinese design brands. Alongside the main show programme, a series of satellite 'Feature' exhibitions and the Forum talks will investigate the transformative power of design and its role in and response to a post-pandemic world.
Zhuo Tan, Director of Design China Beijing and Design Shanghai, comments, "during this unprecedented time, we hope to utilise the power of design to contribute to our community. Therefore, this year's show in Beijing will focus on how design creates solutions, and we are eager to explore and share industry trends through our fellow exhibitors and partners."
Design China Beijing 2020 plays a pivotal role in this year's global design calendar, as one of the first leading international design trade events returning with a physical presence following the COVID-19 outbreak.
Neil Gaisford, Managing Director for Retail & Home at Clarion Events, who own Design China Beijing says, "we are pleased to see the fair return to Beijing as scheduled, and to bring together the design community in China for the first time this year. The commitment from participating exhibitors and partners is a testament to their resilience and desire to reconnect face to face with their customers.