28/09/2018
Contemporary, Classic and Collectibles——See World Leading Brands Across 3 Design Halls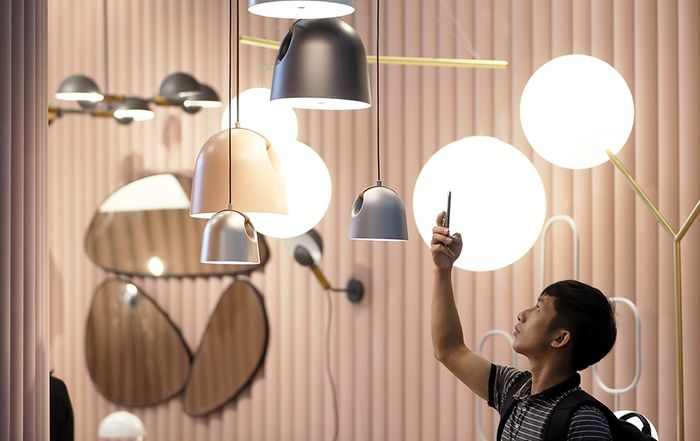 Set across 6,500² metres of the remarkable China National Agricultural Exhibition Centre, one of the largest exhibition centres in Beijing, the fair showcased some of China's most exciting brands as well as the latest products from leading global design brands across three design halls: Contemporary, Classic and Collectibles.
Exhibitors include international brands such as Swedish flooring designer brand Bolon, Italian brand ARPER famous for its design value of togetherness, Israeli surface maker Caesarstone, leading carpet tile manufacturers INTERFACE from the US, luxury German bathroom fittings brand AXOR, Italian brand Seletti linking design to pop art, Portuguese furniture brand Boco do Lobo presented by Daisy Collection, Italian hand-crafted crystal lighting brand Mechini, Japanese design brand IKASAS, German timepiece markers Erwin Sattler, luxury safe and clock manufacturer BUBEN&ZORWEG, and TONIN CASA and Veneta Cucine presented by Casa Medinit.
Alongside these iconic international design brands, the fair also features a strong roster of local design brands including luxury rug designers TAN Carpet & Home, furniture brand Ruyi, the Hong Kong based carpet brand House of Tai Ping, innovative design studio BLACK DRAMA, ceramic design brand Yi Yang Yi Sheng, emerging designer Shengyin & Kaiyi, Naihanli who creates limited edition pieces with architectural elements, and brands like Lost & Found, grado, kundesign, and thrudesign.
"We welcome our exhibitors and partners from across China and around the world. We hope this gives our visitors a snapshot of where Design in China is today and where it is going in the future," Zhuo Tan, Design China Beijing Show Director.